Still cleaning the coolant tank in the traditional way?
The chip / sludge removal machines solves your problems quickly and easily.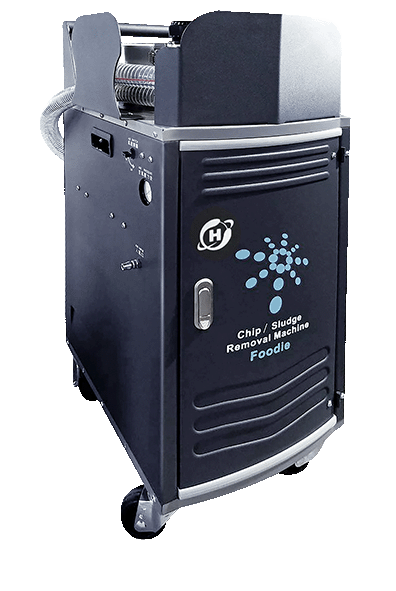 Chip / Sludge removal machine
There is no need to shut down for quick processing and you can easily solve the problems of dusty sludge deposition. It can be used for water-based and oil-based cutting fluids, metal cuttings, aluminum powders, and non-magnetic metal particles.
Surface floating debris, bottom fine chips, bottom sediment and other deposits can be quickly processed and recycled. Effectively save the time and cost of cleaning the water tank. The double filtration (optional-precision type) grinding powder can be easily recycled.
It is easy to move and can be used on one or more platforms.
It can be adjusted to different filter accuracy requirements
●

No downtime




●

No consumables




●

Air pressure drive without a plug
●

Quick filtering
●

Easy to move
●

Filter accuracy can be adjusted
●

Extend cutting fluid life
●

Cost saving
●

Healthier environment
Precision filter - Filter Bucket
No Consumables - Stainless Steel Filter

( 190 μm )
Consumables - Filter Bag

( 100 μm )